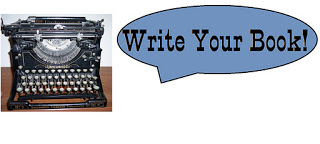 A lot of you know I'm a big basketball fan. And living in Kentucky, that means I bleed blue. Ever since I was a kid I've been listening to UK play basketball. Been through some exciting times with the Cats and some disappointing times. Right now, things are going well in the Big Blue Nation. We've got a good team and a coach most all of us can like.
I know you're all wondering how I'm going to tie all this in with the picture I've posted. Well, I heard Coach Cal on the radio the other day and he was talking about coaching and how a person can get off track. He said he had a banner in this office that read "Coach Your Team." I think he was saying that he had to work with what he had and not worry about what other coaches were doing. He had to be the coach for his players.
That resonated with me. Not the coaching part, but the taking care of your own corner of the world part. So I made a banner for my blog tonight. "Write Your Book." I can't write somebody else's book. I can't waste a lot of time wishing I wrote as well as this bestselling author or that much admired wordsmith. I guess it's only natural to wish to be better at whatever we want to do whether that's writing or throwing basketballs through a hoop. But I'm not going to get to be a better writer by wishing I was somebody else writing somebody else's book. I have to write my book.
Then once I have it written, I could make another banner. "Turn Your Book Loose." Give it to the readers and hope they will like the story. Just don't obsess about it. Turn it loose and look back to banner one. "Write Your Book."
The thing about writing novels is that by the time one book makes it out to market, most of the time a writer is putting the finishing touches on a new book. And some writers might have finished several books in that year it takes a book to wind its way through a traditional publishing house and be printed and ready to go out and find those readers. All that is good inspirational advice. But even the best advice is hard to follow sometimes. It's hard to turn loose a book and not feel a little tightening in the throat when the first reviews roll in. What are readers going to think? Are they going to like your characters? Are they going to be caught up in the story? Are you, the writer, going to develop a thick skin and be able to remember that first banner and "write your book" no matter what the reviewers say? So many questions. Questions that might not have easy answers.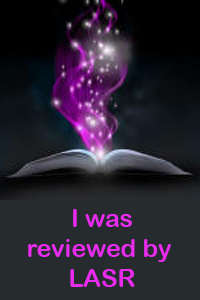 But I have gotten the answer about the first couple of reviews I've seen for Words Spoken True. RT Book Review Magazine gave the book 4 stars. Then Long and Short Reviews posted a really nice review today. Loved some of the imagery the reviewer used about the story being a tapestry with the different threads of the characters and their stories woven into it. And isn't this button image they sent me nice? This is the one for romance. The one for sci-fi is green. The one for mystery another color. I'll let you guess what color they use for the spicier romances. Sort of fun.
But you know the reviews that are best are the ones from you. I'm always glad to get an e-mail or comment telling me what a reader likes about my books. The ones where you tell me what you don't like aren't quite as much fun, but I'm tough. I can take it, because you know what? I have to "Write MY Book."
Don't forget the giveaway. Comment on the blog and get your name thrown in the pot again for an autographed copy of Words Spoken True. I'll pick the winner February 1. Remember, this is just for those of you who comment on my blog posts so your chances of winning are pretty good. I do need a way to get in touch with you or you'll need to check my Wednesday blog on Feb. 1 to see if you won and then you can let me know how to contact you.
As always, thanks for reading. I do so appreciate each and every one of you.