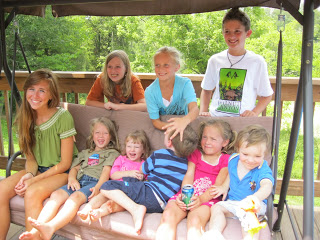 There is one day that is ours. There is one day when all we Americans who are not self-made go back to the old home to eat saleratus biscuits and marvel how much nearer to the porch the old pump looks than it used to. Thanksgiving Day is the one day that is purely American. ~O. Henry
Thanksgiving is a great time to pause and think about our blessings. Family is certainly a blessing that has me counting. And grandkids are easy to name in that number. One through nine for us – all beautiful children who can make this grandmother smile. But I'm also thankful for the rest of my family too. My husband, my children and their spouses, my mother and my dad – though he's been gone over 20 years – my sisters, my in-laws and all the others in my extended family. That's one of the good things about living in the same place forever and having family that has done the same. So many great connections and family who are not only related by blood but by love and common experiences.
My country church
I'm thankful for my church family and for a pastor who is able to open up the Bible and reveal its lessons and truths to me. I'm thankful for the Lord and the many times He has blessed me and forgiven me. I'm thankful for all the everyday blessings of life – blue skies and rain, flowers and trees, hummingbirds and snowbirds, breaks in the traffic when I'm merging onto a busy interstate, a car that starts when I turn the key, a child's smile, a baby's first giggle, a dog's wagging tail – just to name a few. So many little gifts of life to enjoy and appreciate.
We can only be said to be alive in those moments when our hearts are conscious of our treasures. ~Thornton Wilder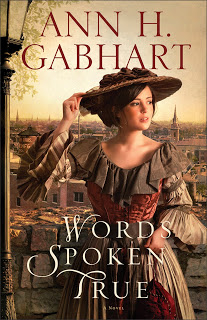 Coming February 2012
So this Thanksgiving Day I want to be conscious of my treasures. I can't leave out the blessing of being able to live my dream of writing books and seeing them published for readers to share my stories. Each book a blessing. Each reader a blessing too. I thank all of you who have read my books or who peek in here at my journal from time to time. I am thankful for each of you. And for a new book to come in the new year and for the unknown blessings it may bring me in the months to come.
Give thanks for unknown blessings already on their way. ~Native American Saying
So may you have a blessed and happy Thanksgiving Day with many unknown blessings headed your way. As always, thanks for reading. Oh, and for those of you who didn't know the way I didn't know, saleratus means baking soda. A saleratus biscuit is a soda biscuit – the kind my mother used to make every day for breakfast.