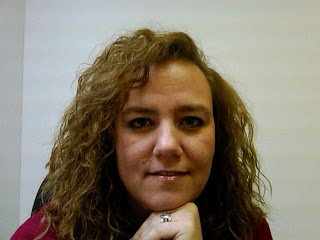 Author – K. Dawn Byrd
I'm happy to welcome K. Dawn Byrd as a guest on One Writer's Journal today. K. Dawn is a lover of books and an avid blogger who interviews authors and nearly always has some kind of book giveaway going on her blog. When not reading or writing, she enjoys spending time with her husband. They like to walk around a beautiful lake near their home while plotting the next story that K. Dawn is anxious to tell.
Her new story that was just released as an e-book is Mistaken Identity. I think the cover is fantastic. It's a story for young adult readers, but as I used to tell my readers when I was writing young adult books, you can be young at heart and enjoy the story no matter what age you are by the calendar. K. Dawn is generously offering a gift card for a free download of her new book to one of you who leaves a comment here. Winning something is always fun.
Now let's let K. Dawn talk.
How did this story come to you?
Sometimes I get the strangest ideas! I wondered what would happen if a not-so-pretty good Christian girl and her gorgeous non-Christian best friend fell in love with the same guy. Who would get the guy?
Sounds like an interesting "what if" question, K. Dawn. Can you tell us about the journey to getting Mistaken Identity published?
I had already published several books with Desert Breeze Publishing when they opened a young adult line. I'd been writing romantic suspense and thought it would be fun to try my hand at a young adult novel. It was so much fun that I'm signing a contract for a young adult mystery series that will debut in January.
Sounds great. Congratulations! So tell us three things about K. Dawn Byrd that might surprise readers.
1. I own two hairless Chinese Crested dogs.
2) I love sour things…pickles, lemons, sour candy.
3) I used to ride a Harley, but gave it up in order to have more time to write. (My husband always wanted to stay out way too long and take the scenic route home. He still has his bike, but I don't miss mine at all.
My husband likes the scenic route too. Not on a Harley though. I'm sure you saw a lot of pretty country. But now that you're not riding that Harley, what are you working on now? What's next for you?
I'm editing my October release with Desert Breeze. This Time for Keeps is an inspirational romance.
I'm sure your readers will be anxiously awaiting it. Do you have any parting comments?
Thank you for hosting me! For those of you who love Christian fiction, please check my blog for weekly book giveaways. I interview 3-5 authors a week who give away copies of their books to my blog readers. K Dawn Byrd's Blog
Where can fans find you on the internet?
Links:YouTube Trailer
Desert Breeze Publishing
K Dawn Byrd Website
K. Dawn Byrd's Blog
I'm also on Twitter (kdawnbyrd) and Facebook (K Dawn Byrd). I am the moderator of the Christian Fiction Gathering Facebook Group. If you join this group you'll get reminders about the weekly book giveaways.
Thank you so much for coming over to visit One Writer's Journal today, K. Dawn and hope you have great success with your new book. K. Dawn is giving away a gift card for a free download of her book to one lucky commenter. Clare Revell gave Mistaken Identity 4 1/2 out of 5 stars on her blog, The World Can Wait. Here's some of what she said:
I loved Mistaken Identity. I read it in one sitting, so engrossed that the toast burned and milk boiled over as I read. Eden faces all the problems young Christian girls do today. Short skirts, make-up, protective parents. ….A book for parents and teenagers alike, this one deals with important issues as well as having an engaging storyline, lovable characters and enough nail-biting moments to keep you rooted to the pages and wondering about the characters after the last page is turned.
Thank you all for reading and remember if you'd like to win a gift card for a free download of
Mistaken Identity,
please chime in with a comment and a way to contact you. I'll be telling you all about the Kentucky Christian Writers Conference this Wednesday. Before that I'm going to have to get busy trying to find those magical two words "The End" on my Shaker 5 book. I'll be at Corinth Christian Book Store in Frankfort, KY at 7 p.m. on this Thursday night, June 30th to talk about
The Blessed
. If you're in the area, hope you can come.