AVAILABLE NOW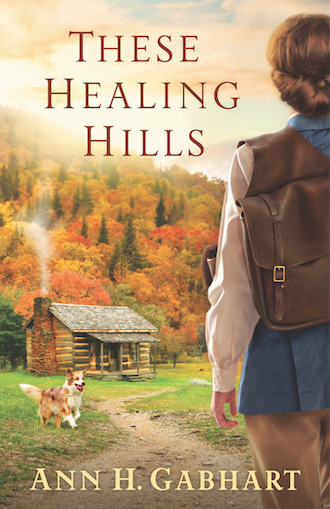 A Mountain Path to Healing
When Francine's plans for her future fall apart at the close of World War II, she discovers new purpose as a midwife in the beautiful hills of Kentucky. Will she also discover the birth of new love?
Praise for These Healing Hills
"Gabhart (The Outsider) paints an endearing portrait of WWII Appalachia in this enjoyable tale about two people trying to find their place in the world and discern what it means to truly be home. ~Publishers Weekly
Newsletter
Signup
Sign up to receive Ann H. Gabhart's newsletters. Ann shares news about upcoming books, book events, and contests – along with fun stories about life down on the farm.
From the blogs
The Lesson of the 29 Cent Angel
December 10, 2017
I have shown you in every way, by laboring like this, that you must support the weak. And remember the words of the Lord Jesus that He said, "It is more blessed to give than to receive." (Acts 20:35 NKJ) Did you ever get one of these Lifesavers Books for Christmas when you were a kid? I did and I remember ...
---
JFK – A Sad Day to Remember
November 22, 2017
November 22, 1964 Jocie Brooke reporting from Hollyhill, Kentucky. It's been a sad week here in Hollyhill as everybody was remembering the assassination last year. Dad put this picture on the front page of the Hollyhill Banner. There was regular news, but it didn't seem to matter than much this week. Or even that basketball season is about to start ...
Save
Save
Save
Save
Save
Save
Save
Save
Save
Save
Save
Save
Save