COMING SOON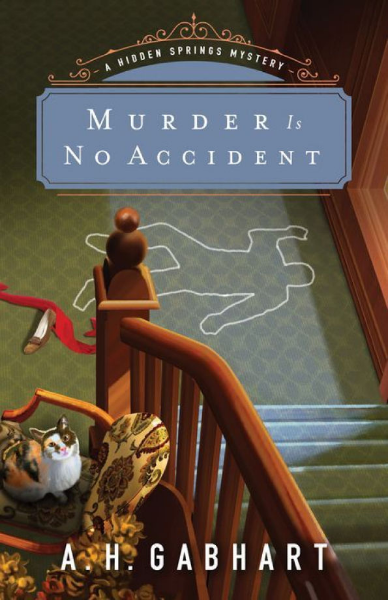 Accident or Murder?
When the real estate lady's body is found at the bottom of the stairs in the old Victorian mansion, Deputy Sheriff Michael Keane is called in. At first blush, it looks like the death was a tragic accident, but clues point to foul play. And then a second body is discovered, and the race is on to find the culprit . . . before someone else dies.
Praise for Hidden Springs Mysteries
"… Gabhart fills Hidden Springs – an intimate town where everyone knows everyone and a secret is hard to keep – with a delightful, colorful cast of characters."
~ Publishers Weekly
"Delightfully fun." — CBA Retailers + Resources
Pre-order your copy of Murder is No Accident today!
Newsletter
Signup
Sign up to receive Ann H. Gabhart's newsletters. Ann shares news about upcoming books, book events, and contests – along with fun stories about life down on the farm.
From the blogs
First Lines and First Winner
January 15, 2017
"In the beginning God created the heavens and the earth." Genesis 1:1 (New Kings James Version) I guess when you decide to write a post about the first lines of books, you can't go completely wrong with the first line of the Bible. That line opens the door to everything that follows. God in the beginning and then wow. No ...
---
Happy Hollyhill New Year
January 2, 2017
January 1, 1967 Jocie Brooke here reporting from Hollyhill on New Year's Day. Can you believe it's 1967? Sixty-seven!! I'm fifteen. Grown. Old enough to behave myself, Aunt Love says. Old enough to fall in love, Leigh says. Old enough to take a trip to Jupiter, Wes says. Old enough to understand a few things about life, Dad says. Tabitha ...
Save
Save
Save